BAY YOUTH ORCHESTRAS OF VIRGINIA
Hampton Roads' Premier Youth Orchestra
With the health of our students and families in mind during the COVID-19 global pandemic, effective Monday, March 16, all BYOV activities have been suspended. We continue to monitor the situation closely and keep our families informed when it has been determined that programming can resume. We will still be conducting auditions using an online platform. Check the audition pages for more information.
We know that the skills that make BYOV musicians great can also help carry us through challenging situations and we encourage everyone to continue to demonstrate empathy, respect, collaboration, and creativity as we navigate these uncertain times.
Six Ensembles, Student Musicians from All Over Hampton Roads
Under the direction and guidance of many supportive music educators over the past 45 years, Bay Youth Orchestras has developed into one of the largest youth orchestra programs in the country. Offering six levels of ensemble training to over 350 young musicians, BYOV gives students the opportunity to learn and perform the world's greatest orchestral literature.
Bay Youth Orchestras of Virginia is a 501C(3) non-profit organization and receives funding from the Business Consortium for Arts Support of South Hampton Roads, the City of Chesapeake Fine Arts Commission, the City of Norfolk Arts and Humanities Commission, the City of Virginia Beach Arts and Humanities Commission, The Virginia Commission for the Arts, and the National Endowment for the Arts.
BYOV FEATURED ON WTKR NEWS THIS SPRING! Learn about our long standing tradition of the Bay Youth and Virginia Symphonies performing side by side annually. Watch the news clip!
JUST RELEASED ON YOUTUBE! BYOV and the Virginia Children's Chorus performing the premier of Hailstork's Gift of the Magi in 2013. https://youtu.be/6fyqbeDVcrQ
READ OUR LATEST NEWSLETTER, THE BYO-GRAPH.
BYOV has a YouTube Channel! Subscribe to our channel to view educational resources and much more! https://www.youtube.com/channel/UCsCExJ5vaTKuECnxa7zV2yA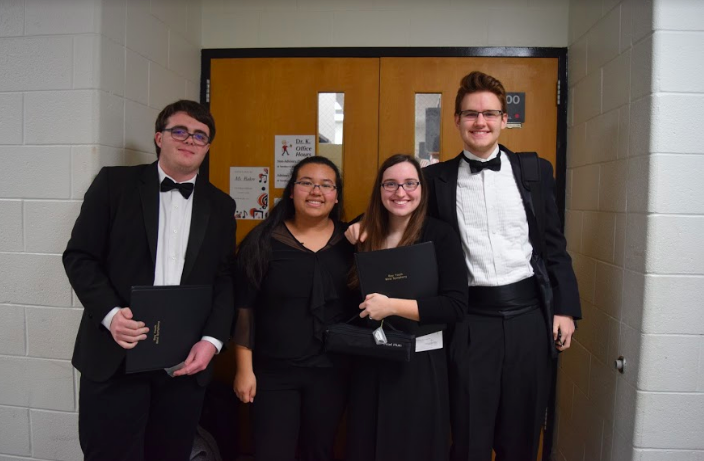 Want to perform with Hampton Roads' premier youth orchestras? It begins with the audition process.