BAY YOUTH ORCHESTRAS OF VIRGINIA
Hampton Roads' Premier Youth Orchestra
Six Ensembles, Student Musicians from All Over Hampton Roads
The mission of Bay Youth Orchestras of Virginia is to provide the highest level of symphonic ensemble training and performance opportunities to the young musicians of Hampton Roads.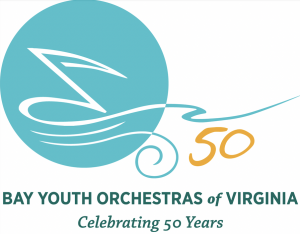 Under the direction and guidance of many supportive music educators over the past 50 years, Bay Youth Orchestras has developed into one of the largest youth orchestra programs in the country. Offering six levels of ensemble training to over 350 young musicians, BYOV gives students the opportunity to learn and perform the world's greatest orchestral literature.
Bay Youth Orchestras of Virginia is a 501C(3) non-profit organization and receives funding from the Business Consortium for Arts Support of South Hampton Roads, the City of Chesapeake Fine Arts Commission, the City of Norfolk Arts and Humanities Commission, the City of Virginia Beach Arts and Humanities Commission, The Virginia Commission for the Arts, and the National Endowment for the Arts.
Statement on Equity, Diversity, and Inclusion
Bay Youth Orchestras of Virginia (BYOV) makes a pledge to engage in equitable practices to provide the highest level of ensemble training to the diverse population of Hampton Roads. As an established cultural organization in our community, BYOV recognizes that we have a unique responsibility to create an environment where our young musicians, families, audiences, and staff are able to participate fully regardless of race, class, gender, ethnicity, culture, religious belief, sexual orientation, or physical and cognitive ability. We acknowledge the history of systemic racism, marginalization, socio-economic inequities, and under-representation of Black, Indigenous, and people of color in classical music. BYOV is committed to operating with the maximum degree of action, competency, intentionality, accountability, and dedication to equity, diversity, and inclusion in the following areas which include, but are not limited to: 
Artistic programming and repertoire selection

Reaching musicians and audience members of all backgrounds

Sharing our resources with the underserved members of our community. 

Recruiting and selecting staff, board, and guest artists

Identifying, auditioning, and selecting underrepresented young musicians 

Supporting underserved community events

Presenting performances in culturally diverse venues

Expanding marketing and advertising opportunities

Cultivating diverse donors and sponsors

Continuing education in equity, diversity and inclusion
BYOV FEATURED ON WTKR NEWS THIS SPRING! Learn about our long standing tradition of the Bay Youth and Virginia Symphonies performing side by side annually. Watch the news clip!
JUST RELEASED ON YOUTUBE! BYOV and the Virginia Children's Chorus performing the premier of Hailstork's Gift of the Magi in 2013. https://youtu.be/6fyqbeDVcrQ
READ OUR LATEST NEWSLETTER, THE BYO-GRAPH.
BYOV has a YouTube Channel! Subscribe to our channel to view educational resources and much more! https://www.youtube.com/channel/UCsCExJ5vaTKuECnxa7zV2yA
ANNOUNCEMENT: Bay Youth Orchestras of Virginia has ben names as the proud recipient of a grant from the Hampton Roads Community Foundation as part of their COVID-19 Recovery for the Arts program. We are so grateful to the Hampton Roads Community Foundation for their dedication to seeing organizations like ours through this challenging time for the arts. These funds will allow us to continue rehearsals as soon as it is safe with lots of excitement and momentum!
The Hampton Roads Community Foundation is southeastern Virginia's largest grant and scholarship provider. Since its founding in 1950, the regional community foundation has provided more than $301 million in grants and scholarships to improve life in southeastern Virginia.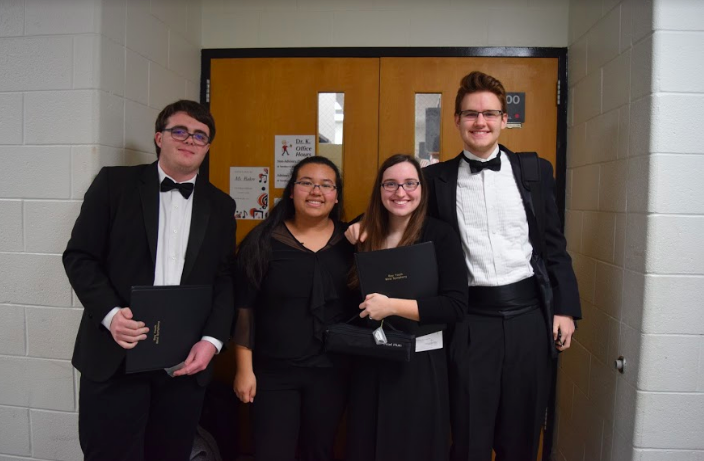 Want to perform with Hampton Roads' premier youth orchestras? It begins with the audition process.